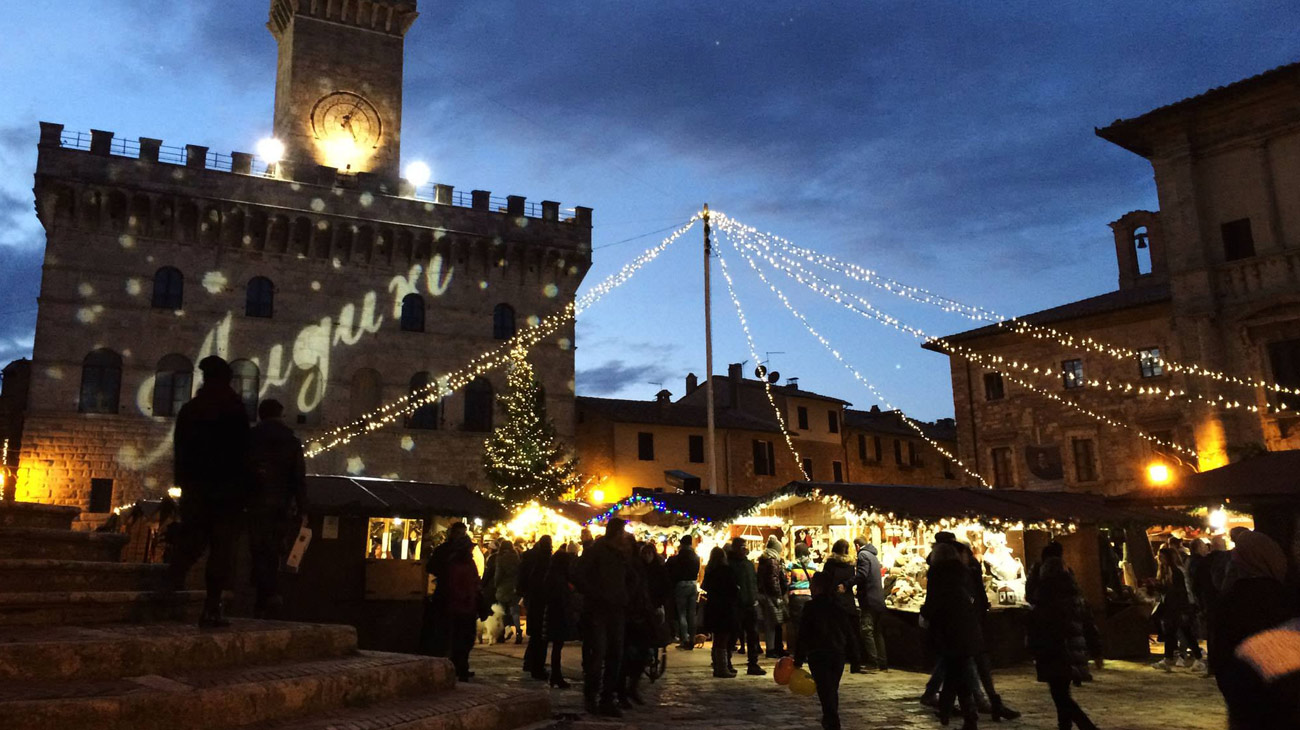 Christmas in Montepulciano
After the extraordinary success of the previous editions, the Christmas Village of Montepulciano returns, with lots of news and surprises for the whole family. A unique experience for adults and children, a new and fun way to spend the days of Advent and Christmas holidays in harmony and tranquility, immersed in a fairy tale setting, in one of the most beautiful places in the world.
Inside the village you will find a large characteristic market with wooden houses, the largest in central Italy, where you can find many gift ideas for yourself and for your loved ones, and then dive into the exciting visit of the Castle of Santa Claus , full of surprises and attractions, not just for the little ones.
For more information: www.nataleamontepulciano.it